Can Your Law Firm Handle More Quality Clients? We Specialize In Working with Attorneys
Not Getting Enough Good Quality Leads?
Our partners have seen an increase of as much as 50% to 100% in the quality of leads generated by our services.
Your ROI Is Not As Good As It Should Be?
We are very affordable but still offer the best ads optimization and analytical insights to keep the account performance to its maximum potential at minimal cost.
Do You Have Access To A Quality Team Of Experts?
Get personalized account management and answers to your questions.
Schedule a Free Consultation!
Todd Taylor PPLC
"Coastal Clicks was the perfect solution when I needed someone the help me with my website and its Google rankings. Great service at a fair price. What more can you ask?"
Michael … Law Firm
"Coastal Clicks is my 6th internet marketer and webmaster. I finally found people who know how to get top placement, are skillful, highly technological, know how market, but best of all they stay engaged and are helpful at every stage. Everyone else was just a quickly fading promise or an overstated knowhow. I have all the business I can handle. I am not going to leave Coastal Clicks."
Ready to Scale Your Law Practice?
Certified Google Ads and Microsoft Bing Ad Specialist
Working with Google and Microsoft Bing Ads for over 8  years to provide you the experience and quality to make your marketing a success.
Success: Our Ad Budget For The Campaigns We Run Is Over $1,000,000 per month
The Attorneys and Law Firms that use our services have seen a significant increase in revenue from our ads and base a much of their success on our Ad campaigns.
Trust: Working With Our Clients As Partners In Growing Their Law Practice For The Long Term
The value that our clients have placed on the success of our ad campaigns has gained us the trust and long relationships to continue to help them grow.
ROI: Providing From Month To Month A Positive Return On Investment With Our Ads Strategies Just Works
Our Approach to PPC for Attorneys
It's vital to understanding how to efficiently optimize a PPC search campaign by knowing how prospective clients are selecting attorneys online. With this understanding, our Google Ads certified PPC specialists can create a successful campaign that will help you achieve your goals, get more phone calls and drive more potential clients to your website.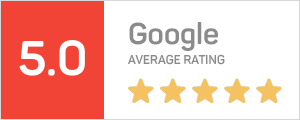 What is PPC for Attorneys?
PPC (pay-per-click advertising) is a direct search online marketing program that you, the advertiser, pay a fee each time one of your law firm's ads is clicked on by someone searching for legal help. PPC ads show up at the very top of the search results for search engines such as Google and Microsoft Bing.  This provides instant brand visibility for the keyword terms used in the search and a call to action description that will drive these consumers to select your ad above your competitors.
Why PPC Advertising is Perfect for Attorneys?
In seeking to ad more traffic to your law firm across the major search networks such as Google, there's no faster way to drive traffic than through strategic use of PPC. No matter if your law firm is looking to utilize video advertising across YouTube, banner ads for branding and remarketing or you need to get the phone ringing with a call-only campaign, our PPC experts will build a paid ad campaign to affordably achieve your goals.
What Kind Of Return On Investment Can I See From PPC
We recognize that the cost of PPC rates are high in the legal industry, so we need to make each dollar as cost effective as possible. With our optimization techniques in managing your PPC campaigns, we can target the exact people that are currently looking for your services to lower the cost of each conversion and get you the best return on your investment. This way, you can focus on protecting the rights of your clients, and leave the growth of your business to us. All of our clients have a great ROI.  We took one law firm from 1 office to 22 nationwide.  Let's talk.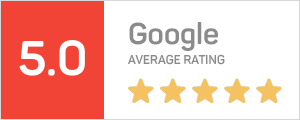 Located
PO Box 2676
Dunedin, Florida 34697
1-888-368-4476